The Spiritual Exercises (in Daily Life) Retreat
Registration is now Closed.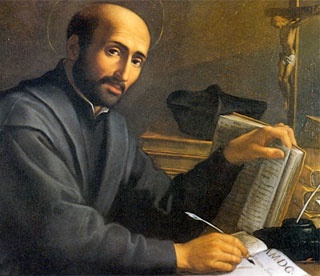 Pray the famous "Spiritual Exercises" Retreat of St. Ignatius of Loyola.
This is main Retreat that we offer in the Vancouver Archdiocese.

-- geared for Young Adults - seeking God's Will for their Life
-- the Retreat is Personalized for Each individual

-- tailored to their specific situation & issues
-- each person gets their own personal Retreat Director

-- an Intensive Retreat - extending to about 9 months
It focuses on your Actual EXPERIENCING God, whereby

-- you will learn Discernment, esp. God's Call in you & for your Future
-- Praying your own Life & Christ's Life - together, at the depths of your Soul

The Spiritual Exercises Retreat was composed by St. Ignatius of Loyola, founder of the Society of Jesus (the "Jesuits'). It is Church-approved, originally by Pope Paul III in 1548 (as part of the Catholic Reformation). It is a compilation of classical Catholic spirituality including the "devotio moderna".

The Retreat is held in 2 Parts: (approx. May to June & October to April)

Requirements include:
-- daily: a 1 hour prayer period (+ a 10 - 15 short prayer period)
-- weekly: a meeting with your personal Retreat Director (online, these days)
-- Instructional Lecture (& Small Groups) Sessions (online, via MS Teams & Skype): Part 1, Weekly; Part 2, Mensually
-- a Silent Retreat Day (9:00 am - 5:00 pm [on a specified Saturday in May])

Application deadline: January 31, 2023

The retreat is free (but there is a $100 non-refundable application fee).

Registration is now Closed.
To request an application form for this Retreat, please email:
coordinator@jsav.ca