The Spiritual Exercises (in Daily Life) Retreat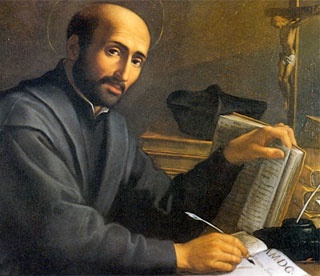 The main Retreat that we offer is the Spiritual Exercises of St. Ignatius of Loyola.

The "Spiritual Exercises" is an intensive, individually directed retreat (extending over 9 months) offered by the Jesuit Spirituality Apostolate in the Archdiocese of Vancouver.

It was composed by St. Ignatius of Loyola, founder of the Society of Jesus (the "Jesuits'). It is Church-approved, originally by Pope Paul III in 1548 (as part of the Catholic Reformation). It is a compilation of classical Catholic spirituality including the "devotio moderna".

This Retreat focuses on facilitating one's actual Experience of God – and a practicum of Discernment involving finding the Lord in the deepest areas of one's soul. By means of praying through one's own life and the life of Christ, one experiences God's Presence, Healing, and Call to salvation and vocation, including any major life decisions.
We are now accepting applications for our 2022-2023 Program.

Application deadline: Extended to February 28, 2022
Registration fee: $100 (bursaries available).

To request an Application Form for this Retreat, please email:
coordinator@jsav.ca